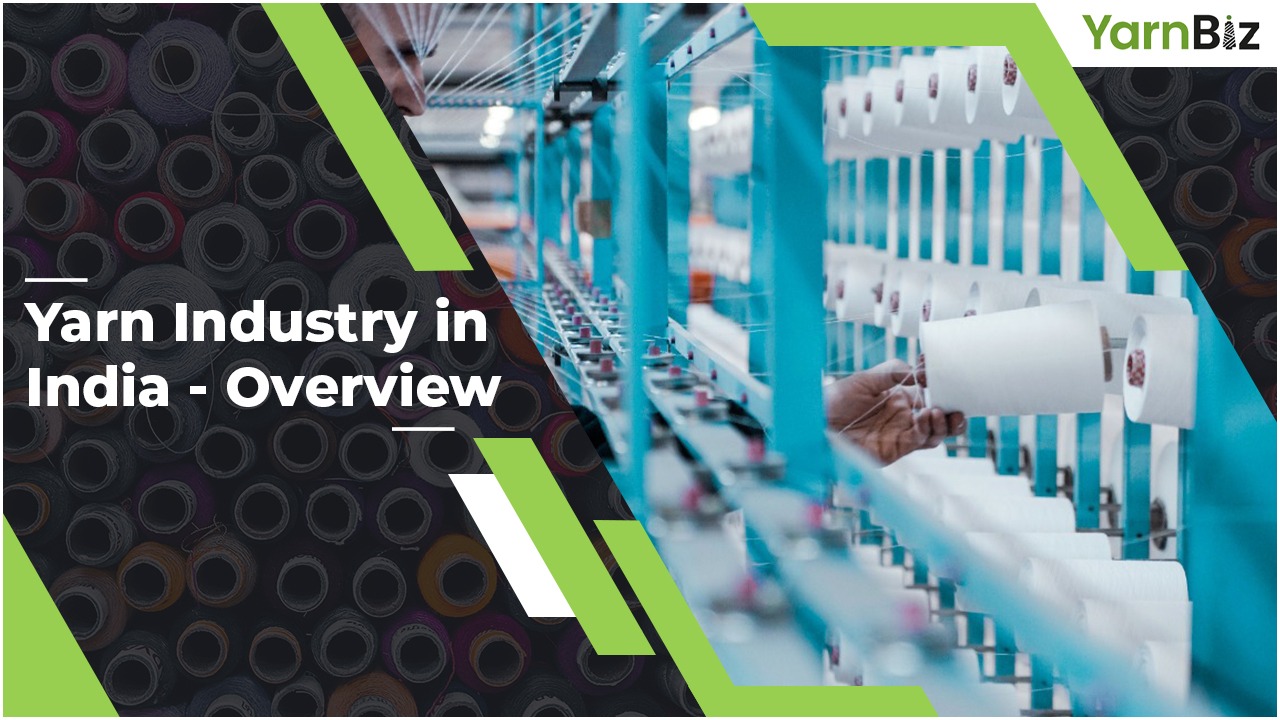 Yarn Industry in India - Overview
Indian textiles, since times immemorial, have been one of the strongest backbones of the Indian economy. Yarn, which is made by compiling continuous strands of natural and synthetic fibers together to weave fabrics, is the oxygen of this industry. In this article, we aim to give you an informative and educational overview of the Yarn industry in India.
Indian Economy and Textiles
One of the world's biggest textile industries, the Indian textile sector has a large store of raw materials and a huge support base for textile manufacturing. In fact, the Indian economy is hugely dependent on this industry. More than twenty-seven percent of India's foreign exchange income comes from the export of textiles and cloth. In the total industrial production of the country, the contribution of the textile sector amounts to 14 percent. It also contributes about 3 percent to the total GDP of the nation. The Indian textile business dates back several centuries and is one of the major old industries of India and its economy. The sector is very diverse, with hand-made, spun, and woven fabrics and textiles on one side and modern, mill-made textiles with capital-intensive labor on the other. India's solid base of natural and synthetic fibers including cotton, wool, silk, viscose, acrylic, etc is one of its main strengths when it comes to the textile business.
How the Industry Functions
One of the main elements of the Indian textile business is the fact that the handlooms and hosiery sector is decentralized and free. The knitting sector also has a valuable contribution to its progress. The Indian textile industry is closely knit with the agriculture sector, for it is dependent on it to get raw materials like cotton and other natural fibers. The business is diverse and has a unique capacity to build products ideal for all types of consumer segments, both within India and abroad.
India has a major share of the global market for Cotton Yarn as it has the second largest yarn spinning capacity in the whole world. India produces an astonishing number of more than 4700 million kgs of spun yarn. Of this, more than 3,400 millions kilograms is cotton yarn, which contributes 73 percent of the total yarn production.
India's yarn industry is highly efficient and produces a wide range of yarn for all imaginable uses- combed yarn, non-spun yarn, carded and compact yarn, and also basic, fancy, and melange yarn. India has more than 1943 yarn spinning mills which make yarn for all types of needs. Their yarn count ranges from a fine 200 to a coarse 2, depending on the material.
Scope of the Yarn Industry
What does the future hold for this industry? Well, more and more companies are working on modernizing their manufacturing units and mills with the latest technology, which will give a huge boost to India's yarn export capacity. Some of the most famous and esteemed Indian cotton yarns are available worldwide to all in the form of gassed, dyed, bleached, twisted, bleached and greige yarn. Fashionable yarns like high twist, blends, melange and stretch are also available to meet the various needs and demands of the fashion sector, industrial fabric clothing sector and textile and hosiery sector. India is fully equipped with the best resources to meet all types of regular and premium consumer needs in this business.
In India, yarn spinners have adopted high-end yarn processing technologies like compact spinning and also adopted highly precise tools to control the process like splicers, auto-coners and electric cleaners which gives the business an edge over international competition.
Indian yarn is thus widely popular in foreign markets, with textile exporters efficiently meeting all business demands and requirements. China happens to be the biggest importer of Indian yarn. The final price of yarn depends on the price of the main raw material. These materials include but are not limited to mono-ethylene glycol, fibers, purified terephthalic acid, etc.
The Way Forward
Don't hold the notion that the Indian yarn industry is just limited to cotton yarn. Modern companies are going the Research and Development route and coming up with innovative alternatives to cotton to stay in business. India is not just an old and traditional cotton yarn maker. It now possesses different types of yarn in its rich portfolio, to meet growing demands in the business, not just from global companies but also from Indian consumers as their standard of living, tastes and income undergo positive changes.
The yarn industry in India thus has massive potential, and with the support of the Government of India via measures like reduction in import duties, central excise duty and other taxes and new investments, it will be ready to take over as the leader of the international market.