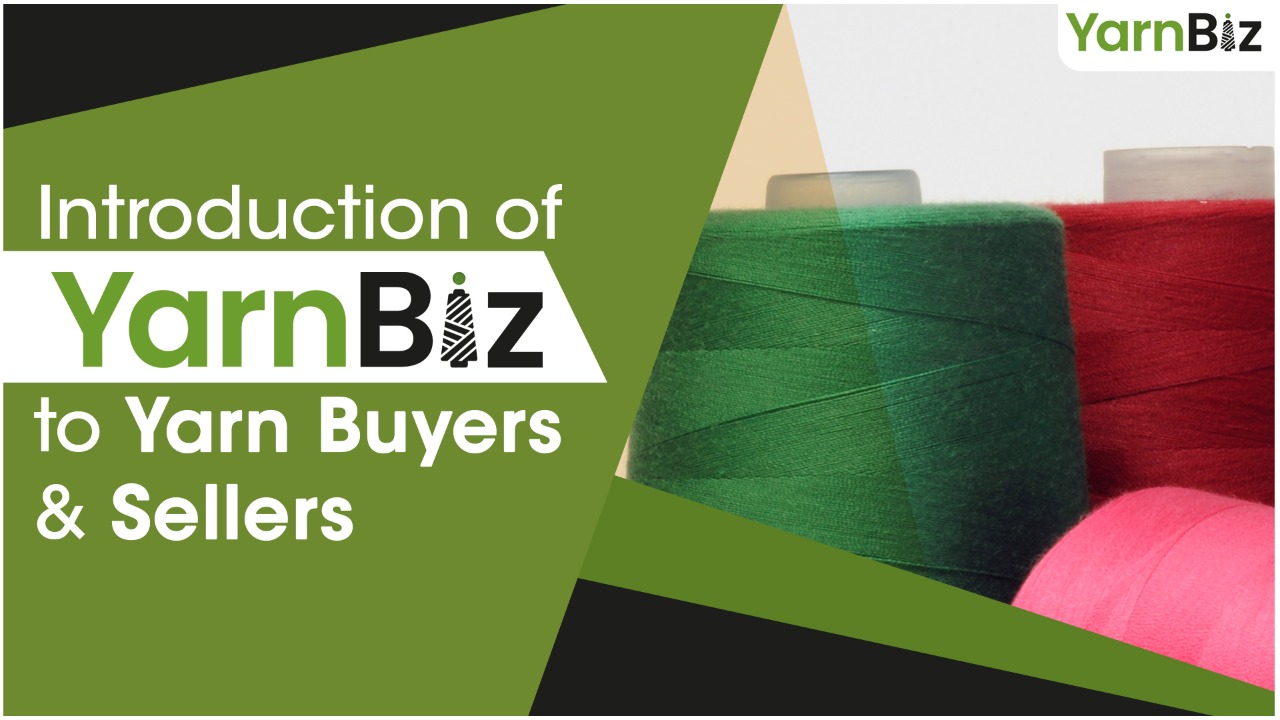 Introduction of YarnBiz to Yarn Buyers & Sellers
YarnBiz is a B2B e-commerce marketplace for Yarn. Manufacturers and Buyers of Yarn can find each other on this platform and can engage in business with ease. The vision behind YarnBiz is: to provide a platform (or marketplace) that connects the yarn industry. To make it convenient for Yarn buyers and sellers to connect to new customers and run the business on auto-mode via YarnBiz.
Currently, most of the Yarn business is done through traditional methods i.e., on calls or face-to-face meetings, which consume a lot of energy and time. YarnBiz aims to bridge the gaps in the industry, through technological innovation, ease of business, and comfort of door-to-door delivery. With the help of YarnBiz, the buyers and sellers of Yarn can bring their operations online and sell or buy Yarn in bulk with little to no hassle at all.
YarnBiz has successfully made the buying and selling process easier and helped the buyers and sellers increase their profitability. Additionally, YarnBiz has helped businesses grow and expand with its prompt services and reliable technical infrastructure. Becoming a buyer or seller on YarnBiz is very convenient as all it takes is a few clicks. You can expand your business and, as a result, multiply profits with the help of our innovative and reliable shipping, payment, and distribution services.
The YarnBiz marketplace is dedicated to both buyers and sellers separately and equally. To the sellers, it provides several benefits like growth opportunities, secure and timely payments, logistic services, and market insights and trends. Meanwhile, it guarantees Yarn buyers a wide range of options to choose from, and it ensures that they only get quality products with verified test reports. Other than these, YarnBiz facilitates them with real-time logistics tracking and a dedicated support team to ensure a smooth transaction.
Businesses are ever-changing so keeping up with the latest technologies and trends is imperative. We believe technology is significant for a business to stay relevant in today's highly volatile market. So, come along and join hands with YarnBiz as it blazes a trail of innovation and revolution in the yarn market in India.